I found some great deals today on Toilet Paper, Paper Towel and Chapstick that I wanted share.
3X Bounty = $7.98 PM Loblaws $4.88 *Coupon for $1.25 = $3.63each
3X Charmin = $8.98 PM Loblaws $4.88 *Coupon for $1.25 = $3.63each
*I had 3 coupons that were buy 2 Charmin, Puffs or Bounty Products get $2.50 off
BUT did you notice that on the picture of the Bounty Paper Towels there are MORE coupons inside! I opened them up when I got home and was VERY happy when I saw these ....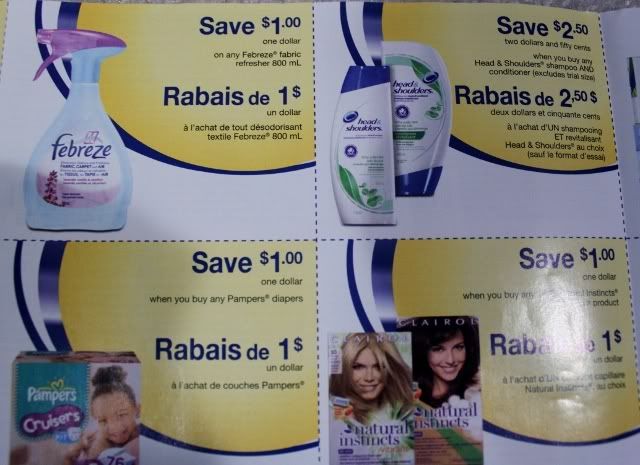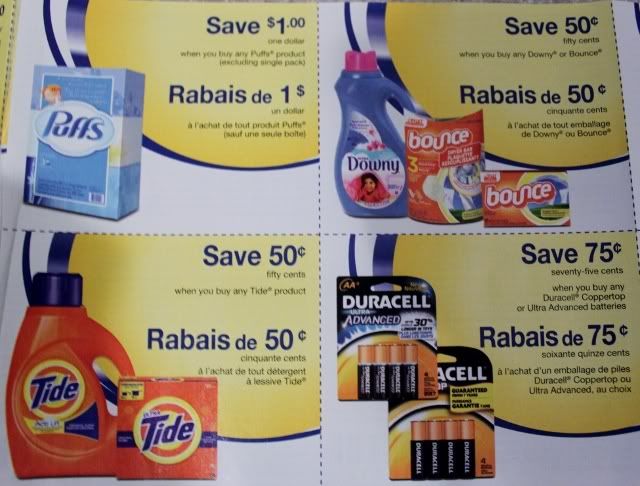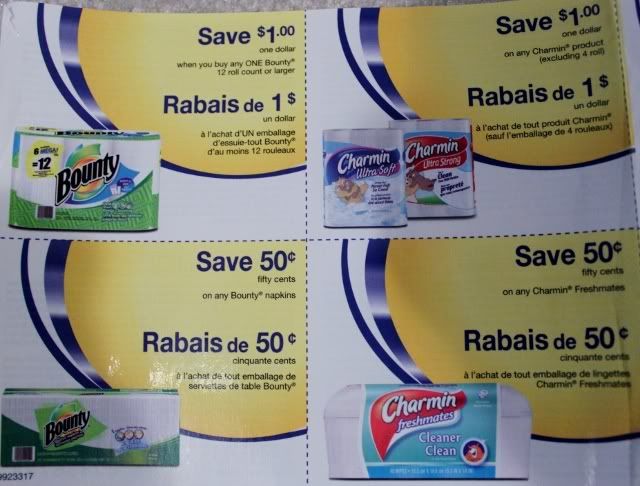 and the expiration date on them is September 2013. So really I made money on this deal :) If you don't have the same coupons I have you may also have the $1.00 Coupons for Bounty and Charmin and if you don't I still recommend you go and get the Bounty, it is $4.88 but you make that plus some with the coupons.
Next I wanted to check to see if our Walmart had any Nivea Chapstick because I had read online about a coupon that I had lots of getting me the chapstick for free and I was so pleased to find them.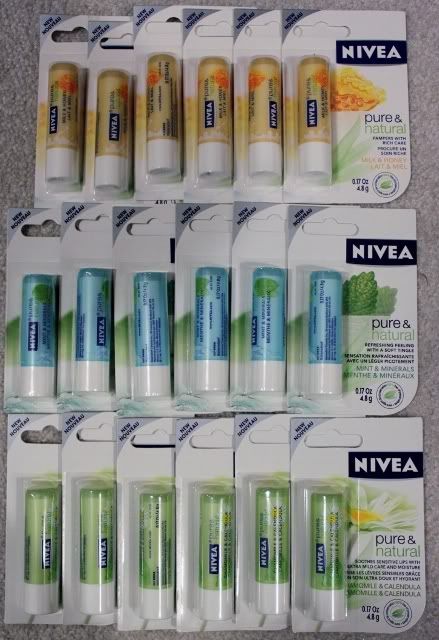 18X Nivea Chapstick = $1.98 *Coupon for $2.00 =
- $0.02each
* The Coupon I had was a tear pad for Nivea Pure&Natural