I have been wanting a doormat for my front door for a very long time but was not loving anything I saw in the store. I wanted to add interest and colour but keep it simple at the same time. I looked around on Pinterest and found this doormat on Marthastewart.com and I new it was exactly what I was looking for. Pretty, simply, colourful and I could create it myself ... with a little help from the hubby :)
We headed to HomeDepot and bought a long piece of pine, rope, a clear coat spray to protect from the elements then we went looking for paint. We were checking for the mis-tints as that is a great way to get a lovely colour at a very discounted price. My husband stumbled across a large bucket full of small sample bottles of paint for $1.00 each! We grabbed one of every colour (two of the ones we really loved) and headed home.
Craig cut out the planks for me (he used about half the board) and drilled a hole in the sides near the top and the bottom. From there I put a coat of primer then 2 coats of colour. I am happy to say I still have a ton of paint left in the containers and am searching for new things to add colour to. I then sprayed all the sides with the clear coat three times.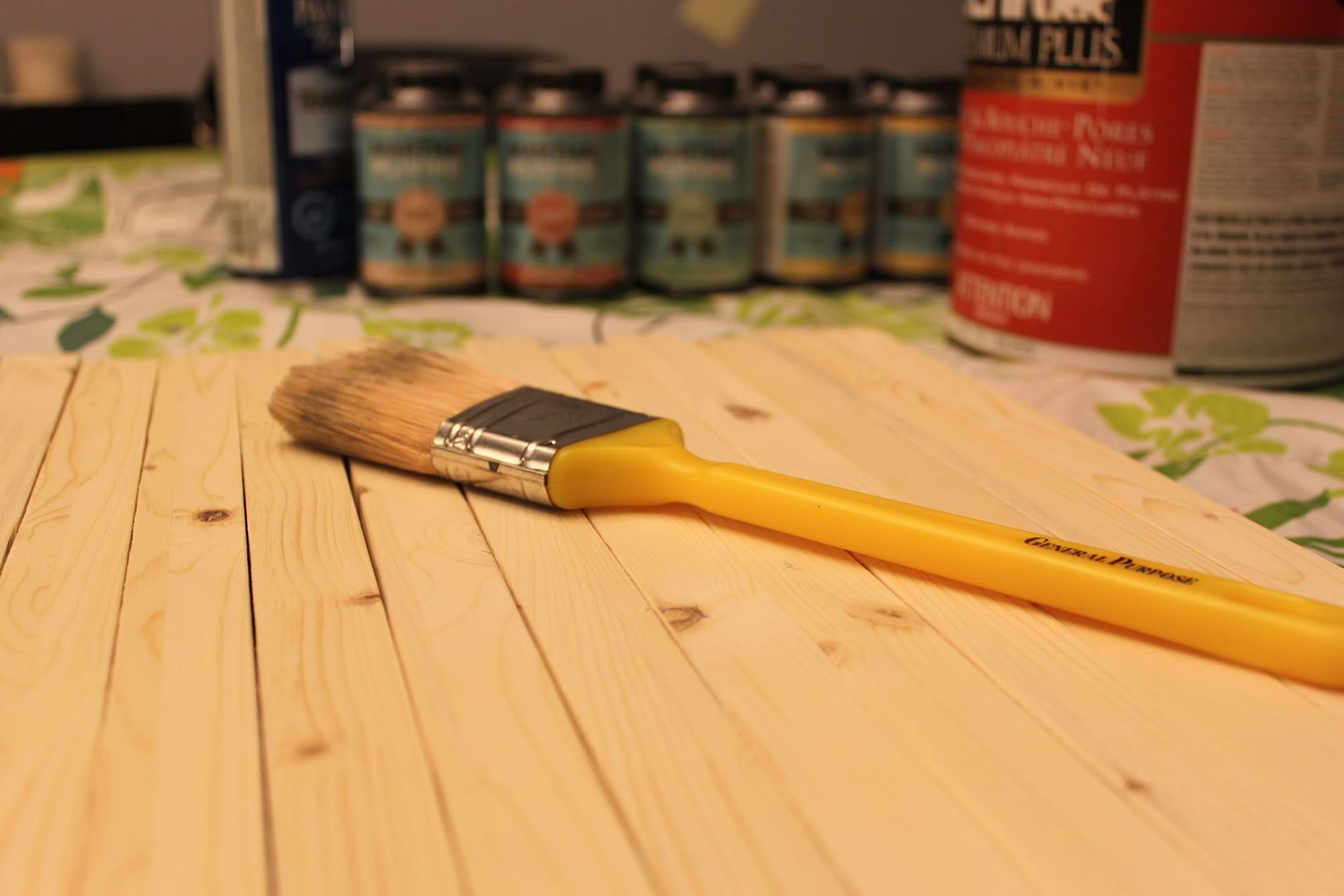 The last step was to feed the rope through the planks and tie knots. I measured out just over 6 feet then I separated the rope so I had three individual pieces, I used two of them. I then fed them through, both at the same time, pulled them tight and tied very tight knots. I could not be happier with the end results.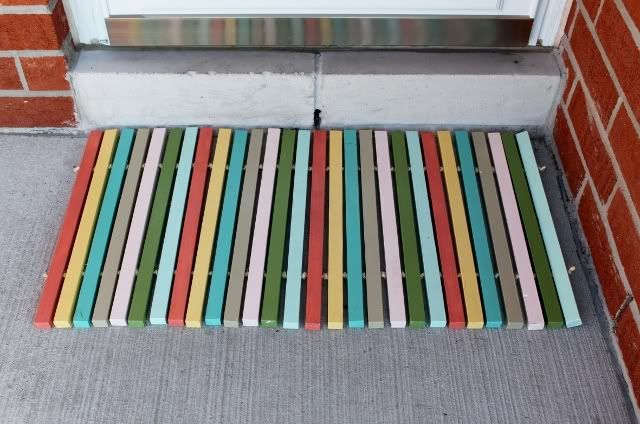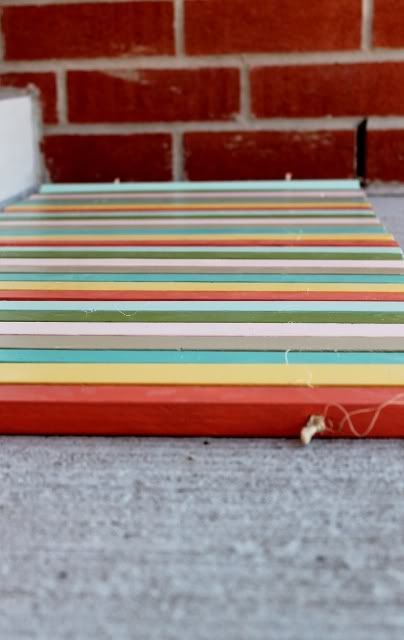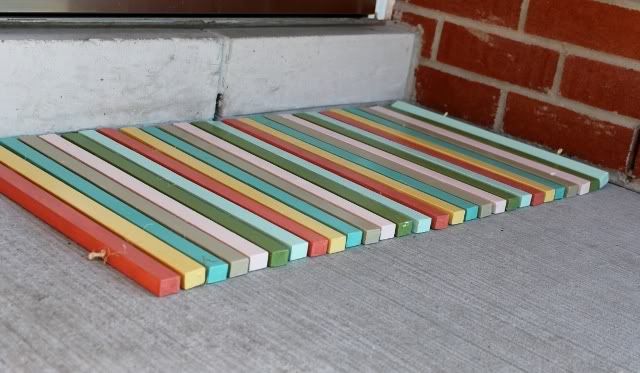 Not only was it exactly what I wanted but I got to make it myself, there is something so satisfying about creating something out of nothing.
The other thing I like is that the total cost of materials was much less then the other doormats I was looking at and it will last a lot longer then any of them would. If the paint needs to be refreshed all I need to do it cut the rope, repaint and then retie.