I did a craft the other day with my daughters and my nephew and it was a big hit. Very simple to do and lots of fun for the kids (ages 1, 2 and 4). The best part we already had everything in the house so it was free fun!
First take two plastic cups fill one with dried pasta and beans. Next use your glue gun and cover the top (of the cup with the pasta and the beans in it) with glue, then stick the other one on top, this step has to be done fast as the glue dries really fast. We then took ribbon and glued it around the seam to make it a little prettier. We gave the kids stickers and let them cover the cups. With a sharpie we put the child's first initial on the top and bottom (the 4 year old did her own). For the 1 and 2 year old we held down their hands and outlined them on the cups.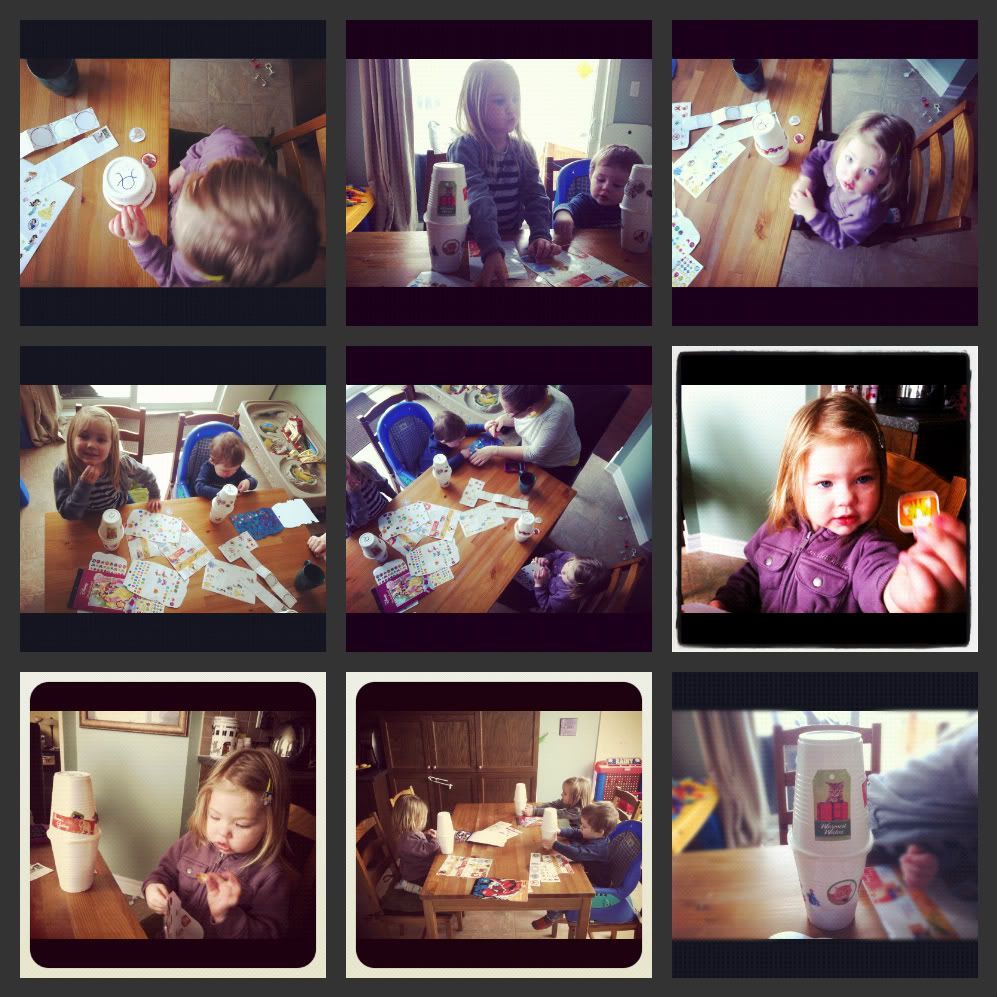 We did this craft 4 days ago and the shakers are still a hit in this house!