Today my Daughter turned 2 and we had a great party with a total of 25 people, 10 of which were kids. I was able to pull it all together for $7.00! Here are some samples of what I was able to do.
The hanging Happy Birthday sign and the number 2 I made this past week. The sign is made of card stock, I traced out the letters, cut them out and glued them on the square pieces. Then I used orange cross stitching thread to "sew" the sign together. Each end is taped to the wall then a bow is taped up to hide the end of the string. The number 2 I cut out of bristol board and took little pieces of streamer, twisted and glued them down.
We had the party in the morning (10AM-12PM). We served gingersnap cookies that I made, cheddar popcorn from the stockpile and cheese and crackers that were also from our stockpile, as it was between meals we saved a lot of money on food. The cake I made and the cake pops were a surprise gift from my sister in Vancouver who has a cake business called
Lauras Sweet Designs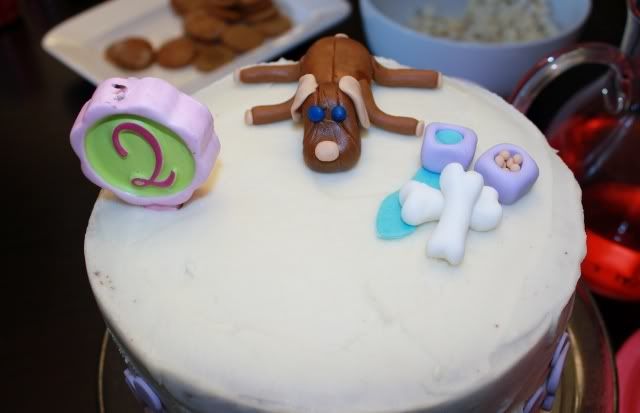 This is the cake that I made all from items we already had. The cake mixes we had bought last year when they were $1.00 and all the icing and fondant I already had from previous cakes.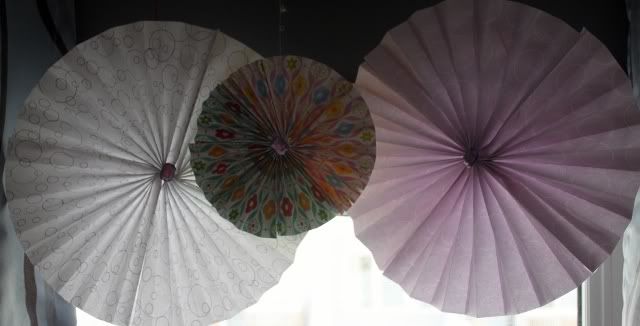 I made the smaller decoration out of card stock and the larger decorations are made out of scrapbooking paper. The smaller one is made from four pieces and the larger ones are two pieces each. All you have to do is fan fold the pieces of paper and then glue them together (I found my glue gun worked the best) Then tie string tightly in the middle open the fans till the ends touch and glue those together. I then glued on a gem in the middle for a little bling.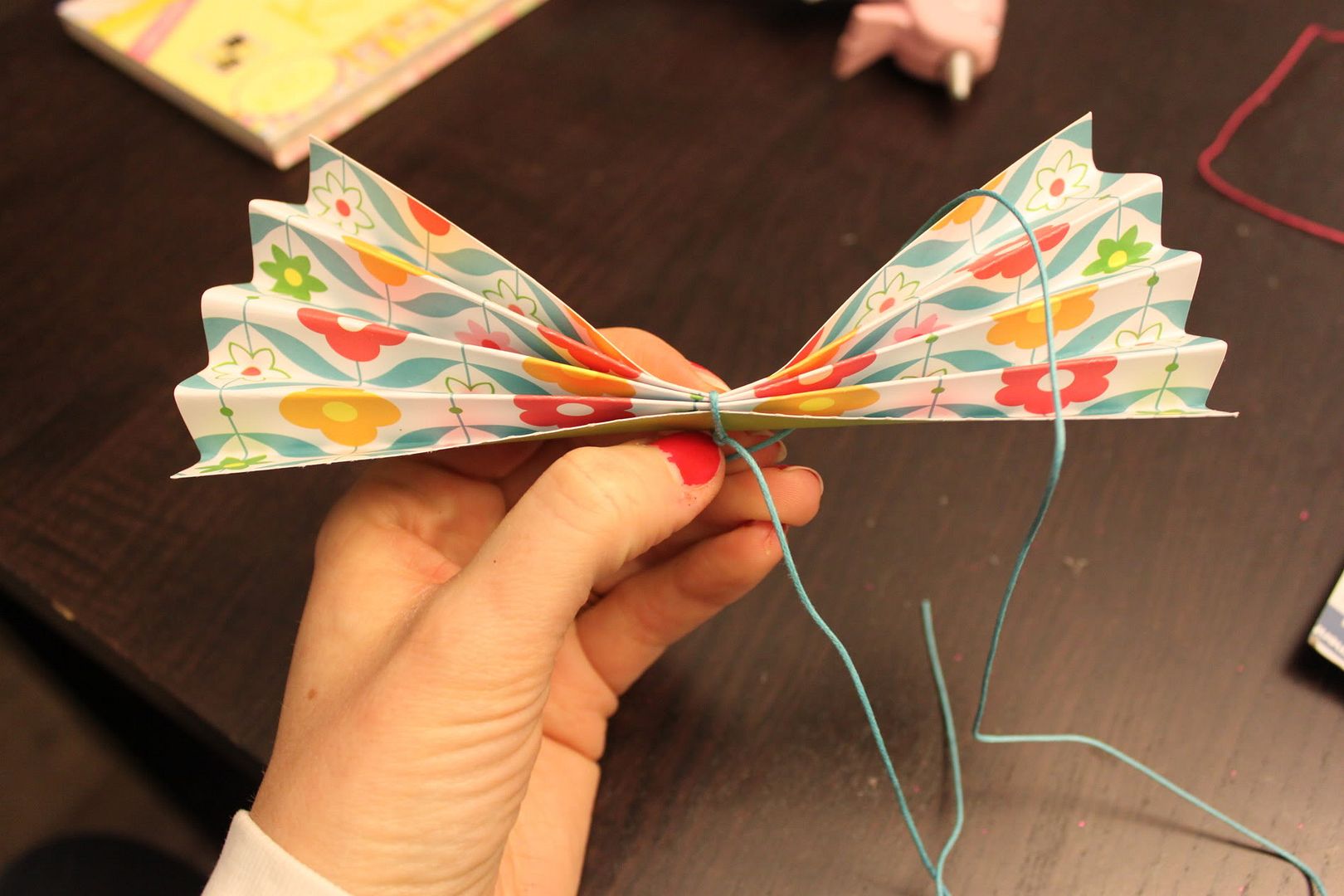 This picture shows just one piece of paper folded and fanned. For this size I needed 4 pieces to be able to make the full circle.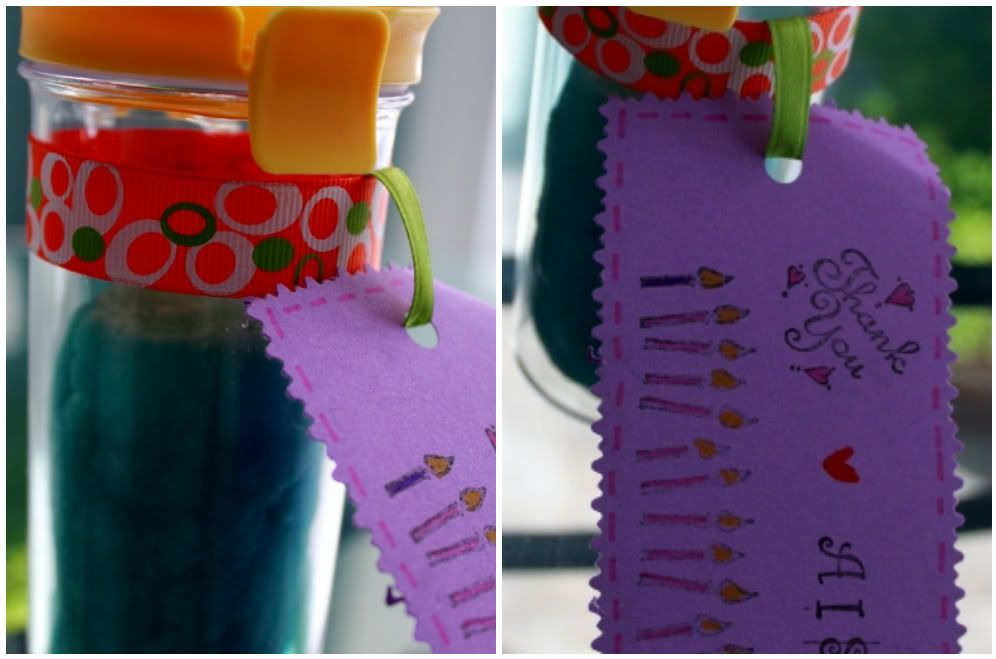 For the "loot bags" I decided to make some Playdough for each child. There were 8 that I had to make (I didn't make them for my two girls) The containers I bought at the dollar store, 2 for $1.25. I put the playdough in, glued around the ribbon and made the tags with stamps and markers. All done for $5.00 ($0.63 per child)
1 cup water (with food colour in it)
The party took some more planning and a lot of work because I made all of the decorations but I am so happy with how everything looked. I was determined to throw my baby a beautiful party but equally determined to do it in a frugal way. With some hard work and planning you can do it too!