To me there is nothing better then a good sandwich, the other night I made a delicious one that my husband and I both loved and the girls (aged 2 and 4) loved so I thought I would share it.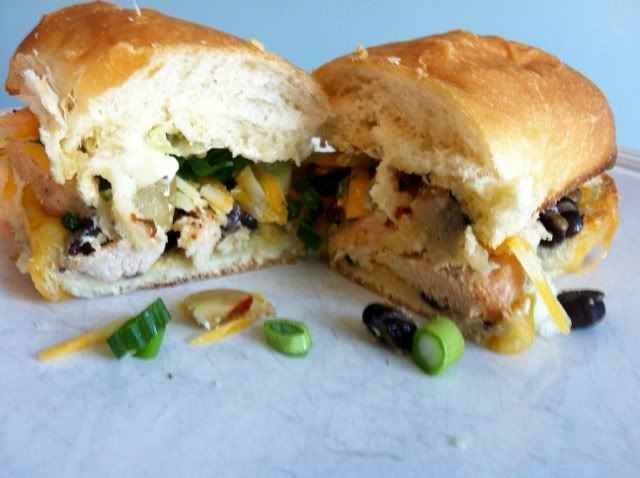 You will need:
Black Beans
Homemade Ranch Dressing (or store bought)
Olives
Spicy Eggplant
Shredded Cheese
Chicken, sliced thinly
Scallions
Bun
Cut the bun in half, put a little margarine and the spicy eggplant on the top part of the bun, on the bottom put your black beans (I cooked my black beans first then drained them) put some shredded cheese on top. Put them in the oven on broil till the cheese is bubbling. On top of the beans and cheese I put the chicken, olives and scallions. Put the Ranch Dressing on the top part of the bun. (Avocado or Guacamole would also be really good). Put them together and enjoy.